ESCO Technologies at a Glance
ESCO Technologies manufactures highly-engineered filtration and fluid control products for the aviation, navy, space and process markets worldwide, as well as composite-based products and solutions for navy, defense and industrial customers; is the industry leader in RF shielding and EMC test products; and provides diagnostic instruments, software and services for the benefit of industrial power users and the electric utility and renewable energy industries.
Quick-scroll to a category by choosing a link below:
Aerospace & Defense
Our Aerospace and Defense companies provide innovative solutions essential to the aerospace, space, defense and industrial markets. The combined technical capabilities and resources of Crissair, Globe Composite Solutions, Hi‑Tech Metals, Mayday Manufacturing, PTI Technologies, Westland Technologies and VACCO Industries enable us to provide highly-engineered products for a wide range of mission critical systems.
---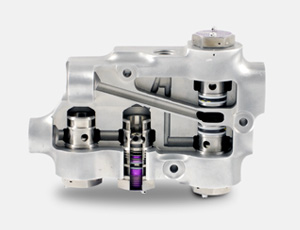 Utility Solutions
Our Utility Solutions Group (USG) offers industry leading diagnostic measurement and monitoring equipment and services vital for ongoing electric grid reliability and renewable energy project development. USG is powered by the combined offerings of Doble Engineering (Doble), Morgan Schaffer, and NRG Systems (NRG). USG offers a complete range of solutions that efficiently measure asset health and ensure the reliable, safe, and secure delivery of power.
---
RF Shielding & Test
ETS-Lindgen provides a broad and global customer base with highly-engineered components, chambers and test and measurement systems.  Our comprehensive solutions allow customers to perform sophisticated tests ensuring their products operate as intended and do not interfere with other electronic devices while complying with regulatory and industry-defined standards.
---